Pro

gram

At the Weekend of Hell on the 7th and 8th April you will have the opportunity to meet many stars from the horror genre at the Crowne Plaza Dusseldorf – Neuss! Our guests will be there for you for photoshoots, autographs and panels on stage. There will also be diverse film sets, props, and collectors showing their assemblage. You can of course find many fangroups and dealers with an amzing variety of DVD's, Blu-ray's, posters, exclusive and limited collectibles, and products, merchandise and co., film screenings, workshops and many more attractions.

Photo

Shoots

You have the possibility to take a photo during the official Photo Shoots together with your favourite Hollywood star. You need a photo shoot ticket to do so. The most important facts about our photo shoots with the celebrity guests can be found here, including the photo shoot schedule. Changes to the schedule are reserved.
Photoshoot tickets can be purchased before the event online at our online shop or at our information desk during the event. The ticket must be available for the shoot in printed form or on the smartphone including the scan-able code on the ticket.
ATTENTION: Depending on the guest, the photo shoot ticket at the event can be 5.00 € more expensive than in the (pre order) online shop. More information about the prices in the main menu on the "STARS" page.
All the stars have fixed photo shoot times per day. You can find them below in the photo shoot schedule.
The photo shoots take place in separate areas, depending on whether your photo shoot takes place in area Photo Shoot Area A, B or PROP.
Important: Be on time at the correct Photo Shoot Area for your photo shoot with the star!
Access to the photo shoot area is ONLY possible with a valid photo shoot ticket for the respective guest.
The photo shoot tickets are valid for one photo and do not include the entry to the WEEKEND OF HELL
Photos with several people are possible. Each person in the picture needs their own photo shoot ticket. This also applies to children of all ages. Of course you will get the corresponding photo's taken and number of prints. 3 people in the photo with the guest, mean 3 tickets and 3 photo's taken and 3 printouts.
The printed photo is ready only a few seconds after the photo is being taken. Please wait in the area to collect your photo. The size of the photo's printed is usually 15 cm x 23 cm.
On top of a paper photo, we offer a digital version of the photos on a USB- stick (for a fee) at our information stand.
Selfies and general photography are strictly prohibited in the photo shoot areas.
VIP Platinum Ticket (not the VIP Silver or VIP Gold) and Diamond Pass ticket holders have priority in the queue.
ATTENTION: The photo vouchers from the Gold and Platinum VIP ticket packages are valid only for standard or prop individual photo shoots with guests. The vouchers can not be used for duo or group shoots with multiple guests.
Should a guest cancel the event, all already sold photo shoot tickets for this guest will be refunded to the account with which the tickets were paid. Entry tickets will not be refunded or exchanged due to a guest cancellation.
For time reasons, all autograph and photo shoot tickets are limited per day. Photo shoot tickets will be sold in advance and at the event. If a photo shoot is already sold out before the start of the event, it is no longer possible to purchase those photo shoot tickets at the event.
Attention: Only general admission (entrance) tickets, VIP tickets and photo shoot tickets can be ordered online in advance. Autograph tickets are only available at the guest tables at the event.
No reimbursement and no exchange for missed photo shoots. So be on time before every photo shoot!
Changes to the schedule are always reserved and possible. If a photo shoot has to be postponed or changed for reasons of time, there is no claim for a refund or exchange of the photo shoot ticket. All photo shoots take place on the days of the event during the official opening hours.
YOU HAVE TAKEN A PHOTO WITH YOUR FAVORITE STAR ON OUR EVENT AND WANT TO HAVE A DIGITAL COPY OF YOUR PHOTOS?
No problem! Get your digital copy now for 5 € per picture.
Just send an e-mail with the number (in the right corner of your picture),  the date of your participation and the guest the photo was taken with to photo@coolconventions.de.
Afterwards we will send you all details for payment and for receiving your photos!
All guests, if not announced diferently, will be sitting at their table fort he whole day, excluding short breaks, photoshoots and panels.
The tickets for your autograph cab be purchased on site at the star-guest's table. Online pre-sale is also possible from now on!
All guests have a big selection of photos to sign at the autograph area but you can also bring your own pieces to sign.
In general you will get one autograph per ticket, if you want to get more things signed you will need the according number of tickets.


In various panels and Q&As, the stars will come on our big open stage to talk about past and current projects and to answer your questions!
The panels run between approx. 20 and 30 minutes.
Photographing and filming is permitted, unless otherwise expressly announced.
Since most guests come from the English-speaking countries, the panels usually take place in English. Our moderators will try to translate a little bit in German here and there, but there is no guarantee.
There are enough chairs in front of the stage. Nevertheless, the capacity per panel is limited. Make sure you are early for the busy panels not to miss out. Because first come first serve.
The seats will not be cleared after each panel. You can sit in the stage area all day if you want
The first row(s) of seats are reserved throughout the weekend exclusively for the VIP PLATINUM TICKET holders (not the VIP silver or gold tickets) and DIAMOND PASS TICKET holders!
ATTENTION: The panel stage is not a chill out zone. This means psssssst! if you are not at the microphone to ask a question to your favourite actors, be quit. Let's respect the others who want to listen to the panels and the people on stage as well. There are enough other places at the Comic Con where you can talk and entertain yourself in other ways.
There will of course be our dineer with the stars again this year.
All information regarding the exact location will be disclosed to you via e-mail after you buy the ticket.
The ticket can be purchased for 75€ and will include:
The entrance to the Dinner
A delicious buffet
Softdrinks
A cosy litte chat with our stars
A majority of the star-guests will attend the Dinner. Nevertheless we are not able to to provide a firm promise of certain name. So let us surprise you!
The taking of photographs and queries for autographs during the whole event are strictly forbidden. The Dinner is an opportunity for everyone to meet their stars personally and in a comfortable atmosphere. Please respect this.

Enter
tainment
What would a convention be without entetainment, cosplayers and fangroups?
Here you can already get a taste of what to expect at the WEEKEND OF HELL.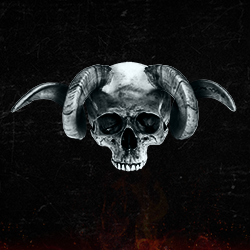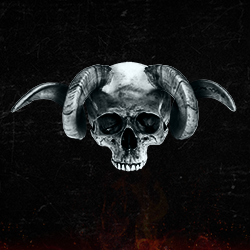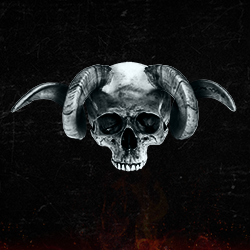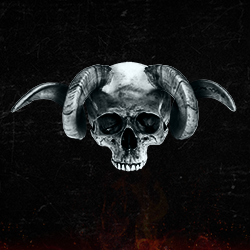 Looking for something exclusive for yourself or for a great gift? Then you are exactly on the right spot in our merchandise area! We will have a lot of merchants on site with lots of unusual, varied and exclusive merchandise, whether merchandise, films, gimmicks, action figures, posters or anything else that a hard core geek of casual visitor might be interested in.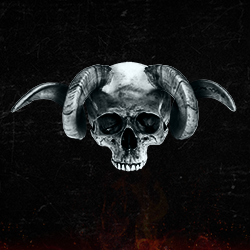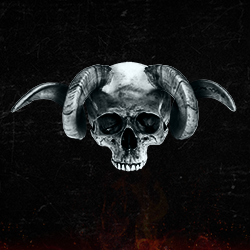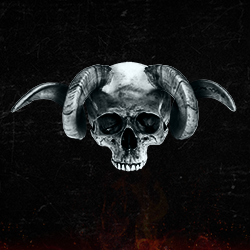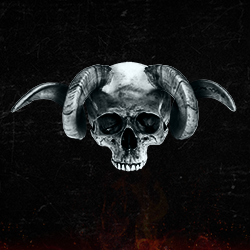 Contact
Send us your questions, criticism and suggestions.
Location
Crowne Plaza Dusseldorf – Neuss
Rheinallee 1, 41460 Neuss
Company Details
WoH Entertainment GmbH
Markus Borchert
Lauensteinstr. 9
22307 Hamburg, Germany
Phone: +49 173 2090903
E-Mail: info@weekend-of-hell.com
Plattform der EU-Kommission zur Online-Streitbeilegung:
https://www.ec.europa.eu/consumers/odr
Register court: Amtsgericht Hamburg, Germany
Register number: HRB 149968
Steuernummer: 43/786/02235
VAT ID according to § 27a Umsatzsteuergesetz: DE317045807
Content responsibility according to § 6 Abs.2 MDStV:
Markus Borchert, Lauensteinstr. 9, 22307 Hamburg, Germany
Disclaimer: Despite careful content control, we assume no liability for the content of external links. The content of the linked pages are the sole responsibility of their operators.
"Weekend of Hell" is a Weekend of Hell UG (haftungsbeschränkt) brand.