ATTENTION: 
DUE TO THE CURRENT SITUATION
The Weekend of Hell was postponed due to the current situation from 4-5 April 2020 to 7-8 November 2020.
The event will still take place at Crowne Plaza Düsseldorf / Neuss.
All tickets keep automatically 1:1 valid. There is no extra exchange needed.
EUROPE'S HOTTEST
HORROR CONVENTION
The WEEKEND OF HELL is the ultimative fan event for fans of Horror, Movies, TV-Shows and Entertainment!
What to expect?

Autograph signings with our star guests


Photo shoots with our star guests


Q&A panels on stage


Dinner with the Stars


 Film Screenings & Presentations of new Horror Movies & Fan Movies


Workshops


Original movie props

.
Dealers and Exhibitors from all over Europe!
Our big dealer and exhibitor area offers everything you need: DVDs and Blu-rays, movie posters, action figures, figurines, film cells, props, displays, photos, autographs, masks, t-shirts and much more from dealers all over Europe!
Experience Horror and Horror Legends in person live at the WEEKEND OF HELL!
Get your tickets now!
Our Stars for WOH 2020

Due to the current situation the event is postponed from 4-5 April 2020 to 7-8 November 2020.
All tickets stay valid and can be used 1:1 at the November event. An extra exchange of the tickets is not needed.
At the Weekend of Hell, 7-8 November 2020 you will have the opportunity to meet many stars from the horror genre at the Crowne Plaza Dusseldorf – Neuss! Our guests will be there for you for photoshoots, autographs and panels on stage where they will be able to answer all of your questions you always wanted to ask. As long as not marked, all guests will attend on the day of the event.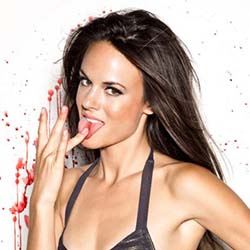 Sarah 
Butler
I spit on your Grave
Photo: 35 EUR
Autograph: 30 EUR
Joe 
Pantoliano
Bad Boys | Matrix | The Goonies
Photo: 35 EUR
Autograph: 35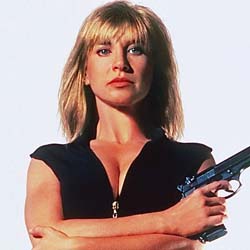 Cynthia 
Rothrock
Ultra Force 2 | China O'Brian | Martial Law 2
Photo: 35 EUR
Photo DOBOK Custume: 45 EUR
Autograph: 35 EUR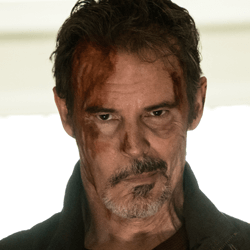 Andrew 
Divoff
Another 48 HRS. | Wishmaster
Photo: 25 EUR
Autograph: 25 EUR
Contact
Send us your questions, criticism and suggestions.
Location
Crowne Plaza Dusseldorf – Neuss
Rheinallee 1, 41460 Neuss
Company Details
WoH Entertainment GmbH
Markus Borchert
Grusonstraße 59
22113 Hamburg, Germany
Phone: +49 40 64604959
E-Mail: info@weekend-of-hell.com
Plattform der EU-Kommission zur Online-Streitbeilegung:
https://www.ec.europa.eu/consumers/odr
Register court: Amtsgericht Hamburg, Germany
Register number: HRB 149968
Steuernummer: 43/768/02235
VAT ID according to § 27a Umsatzsteuergesetz: DE317045807
Content responsibility according to § 6 Abs.2 MDStV:
Markus Borchert, Grusonstraße 59, 22113 Hamburg, Germany
Disclaimer: Despite careful content control, we assume no liability for the content of external links. The content of the linked pages are the sole responsibility of their operators.