EUROPE'S HOTTEST
HORROR CONVENTION
The WEEKEND OF HELL is the ultimative fan event for fans of Horror, Movies, TV-Shows and Entertainment!
What to expect?

Autograph signings with our star guests


Photo shoots with our star guests


Q&A panels on stage


Dinner with the Stars


 Film Screenings & Presentations of new Horror Movies & Fan Movies


Workshops


Original movie props

.
Dealers and Exhibitors from all over Europe!
Our big dealer and exhibitor area offers everything you need: DVDs and Blu-rays, movie posters, action figures, figurines, film cells, props, displays, photos, autographs, masks, t-shirts and much more from dealers all over Europe!
Experience Horror and Horror Legends in person live at the WEEKEND OF HELL!
Get your tickets now!
Our Stars for November 6th – 7th, 2021

Since the Weekend of Hell did not take place in April 2020, all tickets from April 2020 that have not yet been refunded are still valid for the event on November 6th – 7th, 2021. A manual exchange of the tickets is not necessary.
According to the current status, the 3G requirements will apply to access to the event. Binding information on the official and prescribed hygienic measures of Germany and the city of Duesseldorf / Neuss at the time of the event will be available on our website and via our social media channels shortly before the event.
Due to the limited capacity, every visitor older than 11 years (i.e. including 12 years) needs an entry ticket. This also applies to the severely disabled as well as to persons accompanying persons with a severely disabled ID with the trademark B.
TOM MCLOUGHLIN
Director Friday 13th – VI
LAUREN MARIE TAYLOR
FRIDAY 13TH
FELISSA ROSE
Sleepaway Camp
KATHERINE KAMHI
Sleepaway Camp
JONATHAN TIERSTEN
Sleepaway Camp
DARCY DEMOSS
Friday the 13th
BILL RANDOLPH
FRIDAY 13TH
WILLIAM FORSYTHE
The Devil's Rejects
JUDIE ARONSON
FRIDAY 13th
CINZIA MONREALE
The Beyond
Eva Habermann
Sky Sharks, Trolls World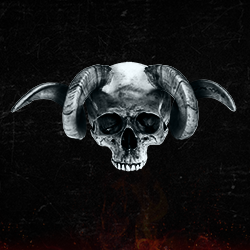 Contact
Send us your questions, criticism and suggestions.
Location
Crowne Plaza Dusseldorf – Neuss
Rheinallee 1, 41460 Neuss
Company Details
WoH Entertainment GmbH
Markus Borchert
Grusonstraße 59
22113 Hamburg, Germany
Phone: +49 40 64604959
E-Mail: info@weekend-of-hell.com
Plattform der EU-Kommission zur Online-Streitbeilegung:
https://www.ec.europa.eu/consumers/odr
Register court: Amtsgericht Hamburg, Germany
Register number: HRB 149968
Steuernummer: 43/768/02235
VAT ID according to § 27a Umsatzsteuergesetz: DE317045807
Content responsibility according to § 6 Abs.2 MDStV:
Markus Borchert, Grusonstraße 59, 22113 Hamburg, Germany
Disclaimer: Despite careful content control, we assume no liability for the content of external links. The content of the linked pages are the sole responsibility of their operators.